I've always said Worthington Ag Parts has the most honest customers in the world - FARMERS! The following letter came with a returned part owed back to us from 1977. It arrived at the Worthington store last week. I have removed the customers name for privacy reasons but what a special person!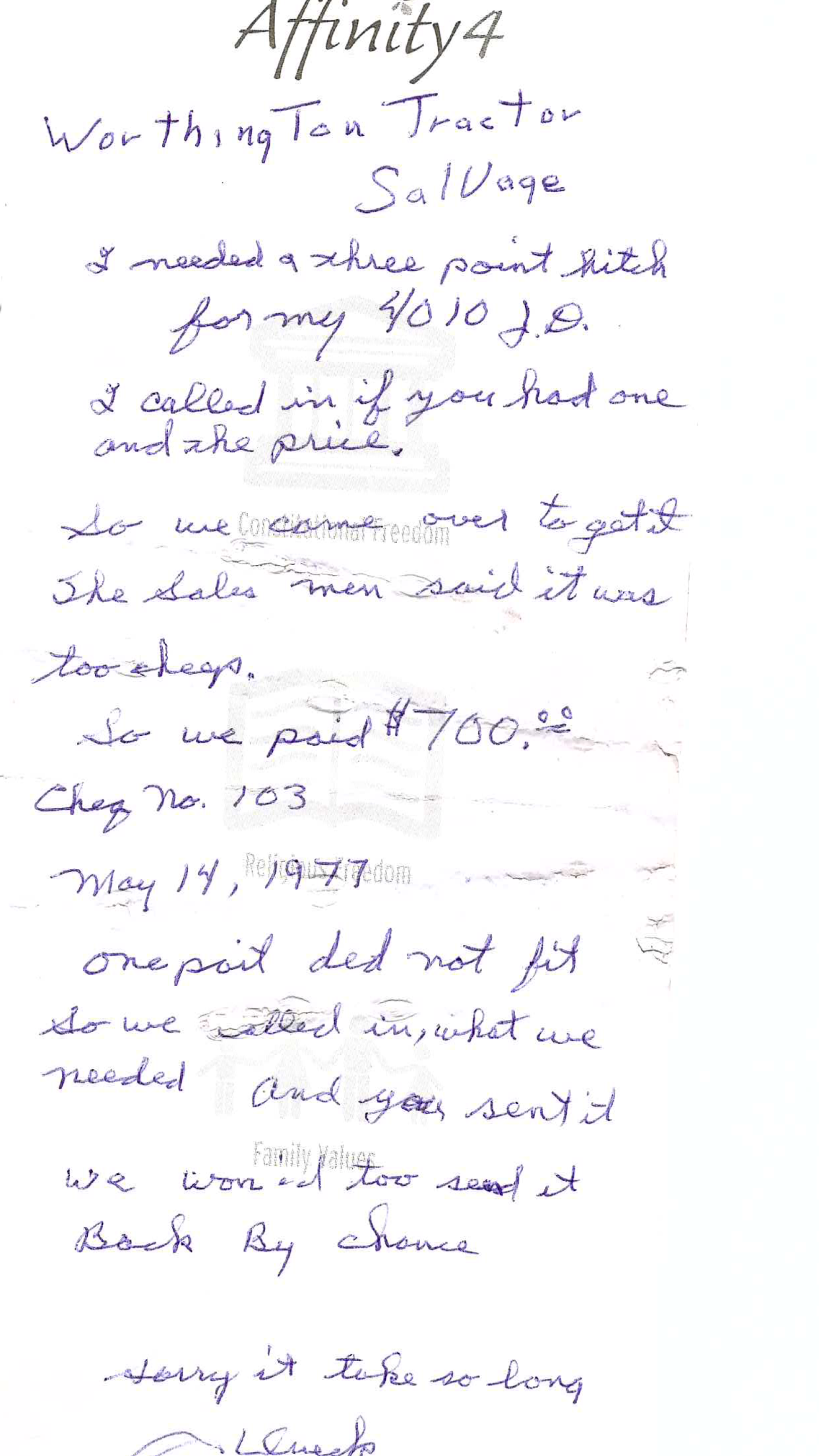 Forgot to return a part in 1977 and returned it in 2015 - 38 years later! We have the best customers in the world!
Thank you for your business and we look forward to serving you in the future!
Sincerely,
Mike Winter
Worthington Tractor Parts, Inc.
President
mwinter@worthingtonagparts.com